Chinese Knotting: The Double Connection Knot Method 1
---
[ The Double Connection Knot ] [ Home ][ Books ][ Links ][ Supplies][ Glossary ][ Blog ][ About ]
---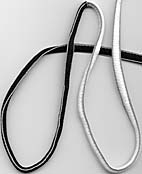 step 1:
fold your cord at it's midpoint and then fold each end back.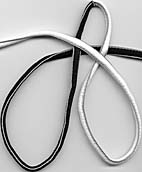 step 2:
take each end and cross the centre loop, one in front, one in back.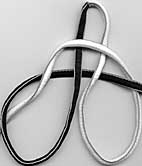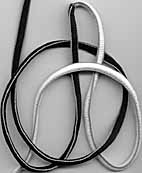 step 3:
tuck each end though it's opposite loop.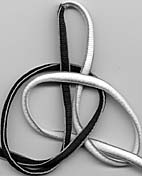 step 4:
spiraling in the same direction, tuck each end through the next loop.


Finished Double Connection Knot
wiggle the ends as you pull to help the knot to form.

---
CLW
Creation Date: Fri Aug 9 02:42:37 PDT 2002
Last Modified: Friday, 09-Aug-2002 10:20:30 UTC
Page accessed at local time: Sunday, 04-Jun-2023 18:39:16 UTC